Made at 3 Mills Summer Party!
Thursday the 13th July 2023 saw the return of our once-annual #MadeAt3Mills Summer Party. And an amazing comeback it was on our very own iconic cobbled streets!
We are delighted with the turnout of friendly faces from all over the film and television industry, many returning to 3 Mills from years past and some visiting for the first time and discovering the charm of our Island of Creativity! We hope that everyone had a great evening and made some long-lasting connections over a (or two) glass of Negroni.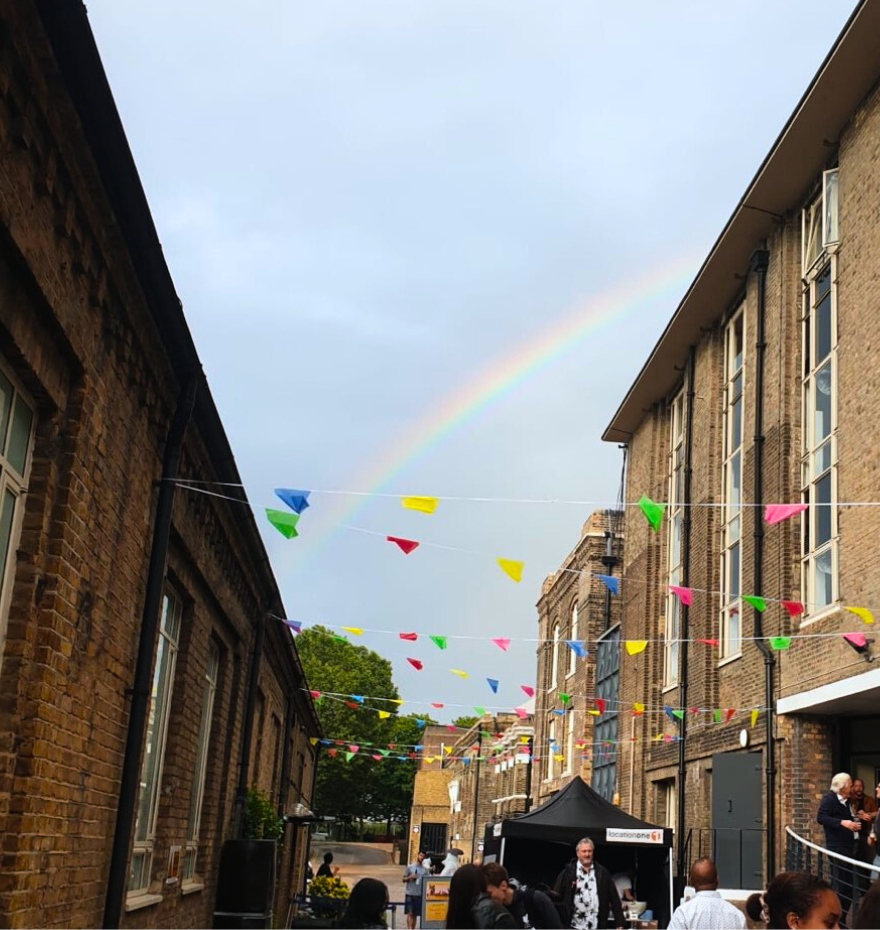 A special thank you to our hospitality partners (now in-situ in our on-site Cafe), Jones & Sons for providing the delicious array of food. Beverages were provided by Nicholson Gin – who have a long history with the site, lending all the way back to 1872 when the Nicholson family acquired 3 Mills as a Gin Distillery. Our Gin Still building is still fondly named as such, though now renovated to provide a creative hub of offices for productions on site. Read more about our rich history here.
Although we did get a quick shower of rain that led everyone under cover, we were quickly rewarded with a rainbow to match our bunting and providing a fitting backdrop for the rest of the evening – which went without a hitch!
Thank you to everyone that came along, and if you couldn't make it on the evening, we'll see you next time!